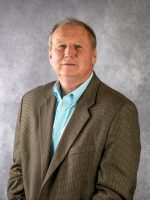 Pastor Mickey Smith has fearlessly lead our congregation for over 13 years. His love for the gospel and desire to reach the lost is unmatched. Pastor Smith is dynamic and his passion for the Lord is evident in every aspect of his life. Pastor Smith previously served as Indiana District ALJC Youth Director and still carries a burden for our youth today.
Pastor Smith is joined in leading the Apostolic Church of Jesus Christ by his wife, Sis. Tracy Smith. Sis. Smith is an active part of the worship team and DUCHESS Ministries. She is a true example of having a heart for God.
Come and meet these amazing servants of God and experience the many blessings their ministry has to offer.